February 12, 2021
I've been completely inside my head lately with little words coming out. Sometimes it just needs to be that way. I need to collect myself and focus.

HOWEVER, I was able to get back into making more cards for The Bird People Tarot deck this past week. I got out my colored dyes (finally) and experimented with some new card backgrounds for new cards. Did a little paper surgery creating new bird people and tiny words.

The ones I'm posting today, however, are not new. They were created in 2016, and that's what I'm posting for this Freaky Friday because I'm currently in extreme introvert mode. I hope to have more words next week. Although I can't guarantee that. Please keep safe and well this weekend.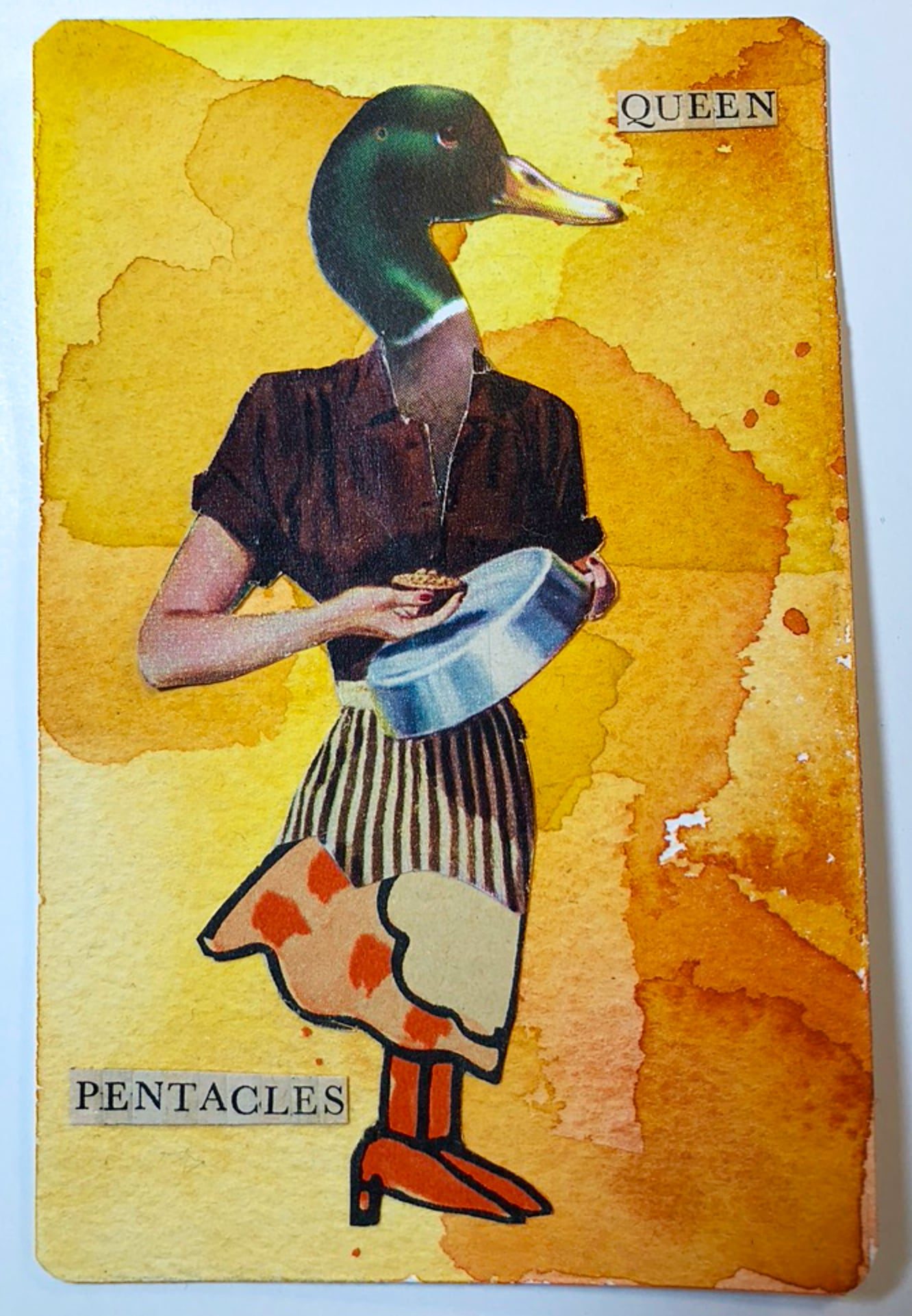 Upright Meanings:
Greatness of soul
Sincere
Economic freedom
Confident
Bold
Reversed Meanings:
Treachery
Bad Health
Doubt
Mistrust
Timidity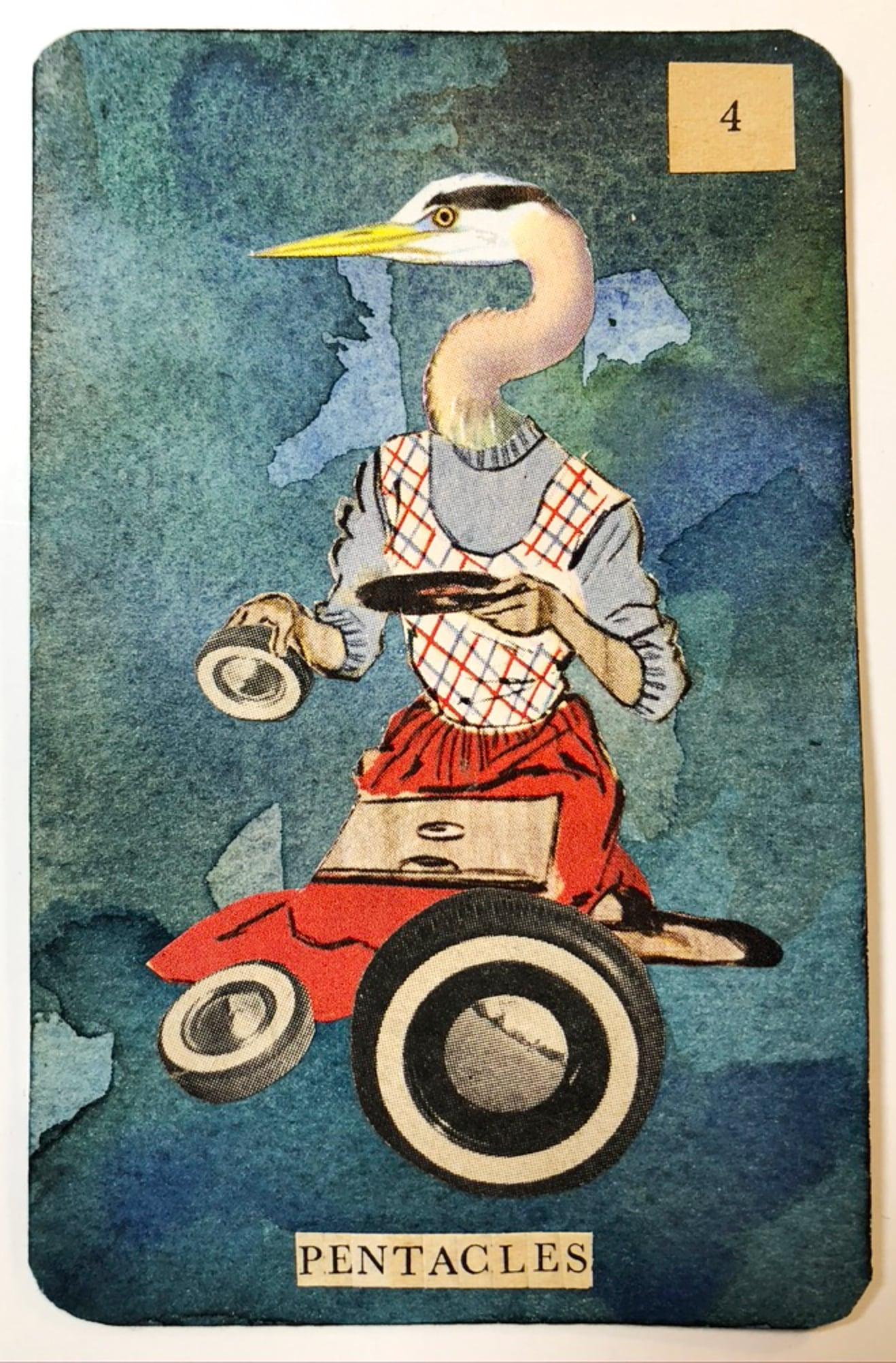 Upright Meanings:
Fear of loss
Offering
Gift
Generosity
Kindness
Reversed Meanings:
Obstruction
Financial loss
Monopolizing
Delays in payment
Cloistered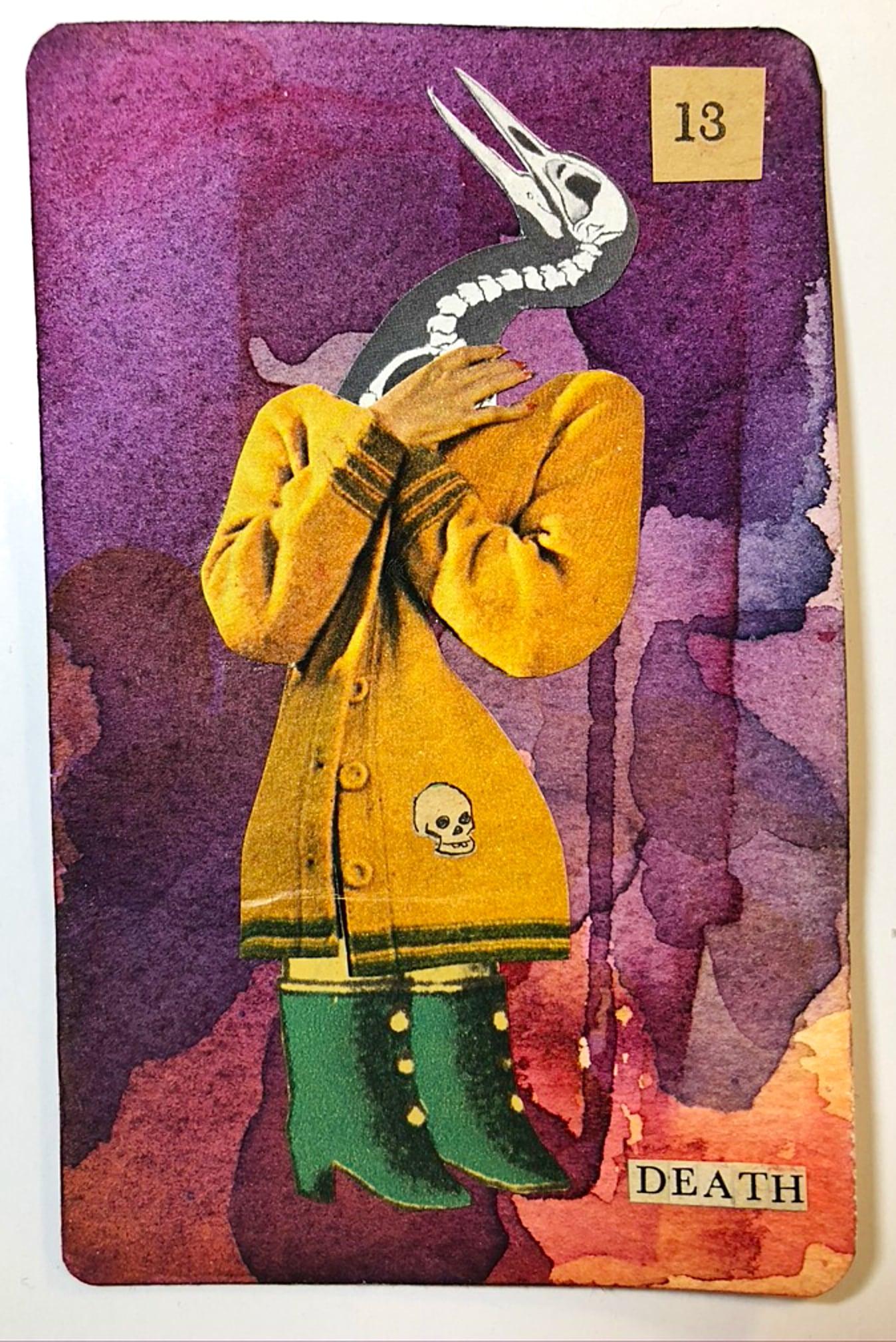 Upright Meanings:
Change
End
Transformation
Failure
Mortality
Reversed Meanings:
Stagnation
Sleepwalking
Discouragement
Pessimism
Depression