April 20, 2022
More Bird People Tarot cards today. Over Easter celebrations, my sister was asking how many cards I have made already and how many are left to go.

Completed Tarot cards: 39
Uncompleted Tarot cards: 39

She also asked if I have any particular order I go in. That's also a great question. I go in order of what the images I look for in books and magazines take me.

In another life, when I worked at a certain toy company, I would do a lot of hunting and digging for art illustrations and resources that were already created by artists/illustrators that had been hired for our various books and magazines. If those artists/illustrators couldn't make new art for a game or animation we were working on, I'd have to go and look for art we already "owned" to use in the feature; to keep costs down and maintain continuity. That meant lots of hunting, pecking, scanning illustrations and doing a lot of art surgery to keep everything on brand. I really loved that part of the work I did (and all the animation I got to do) and I think about it a lot while I'm looking for the pieces of these tarot cards in all my old books and magazines. It's a long organic process that would probably give super organized people who love Excel hives, but that's creativity. Messy, time doesn't matter, complete disarray and complete chaos.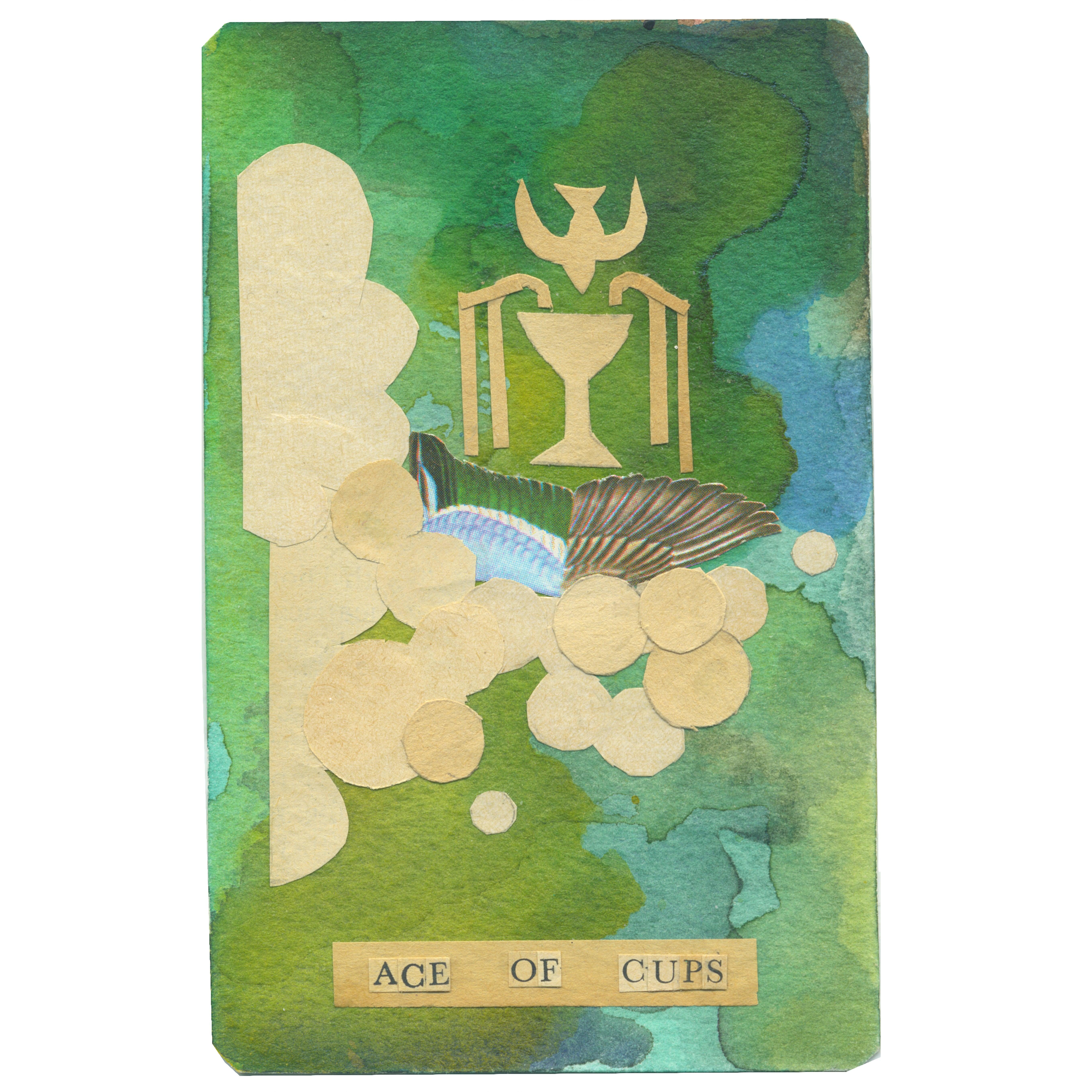 Upright Meanings:
Good cheer
Invitation
Sensitivity
Emotional renewal
Peace
Reversed Meanings:
Instability
Unhappiness
Nobody loves me
Egotism
Conditional love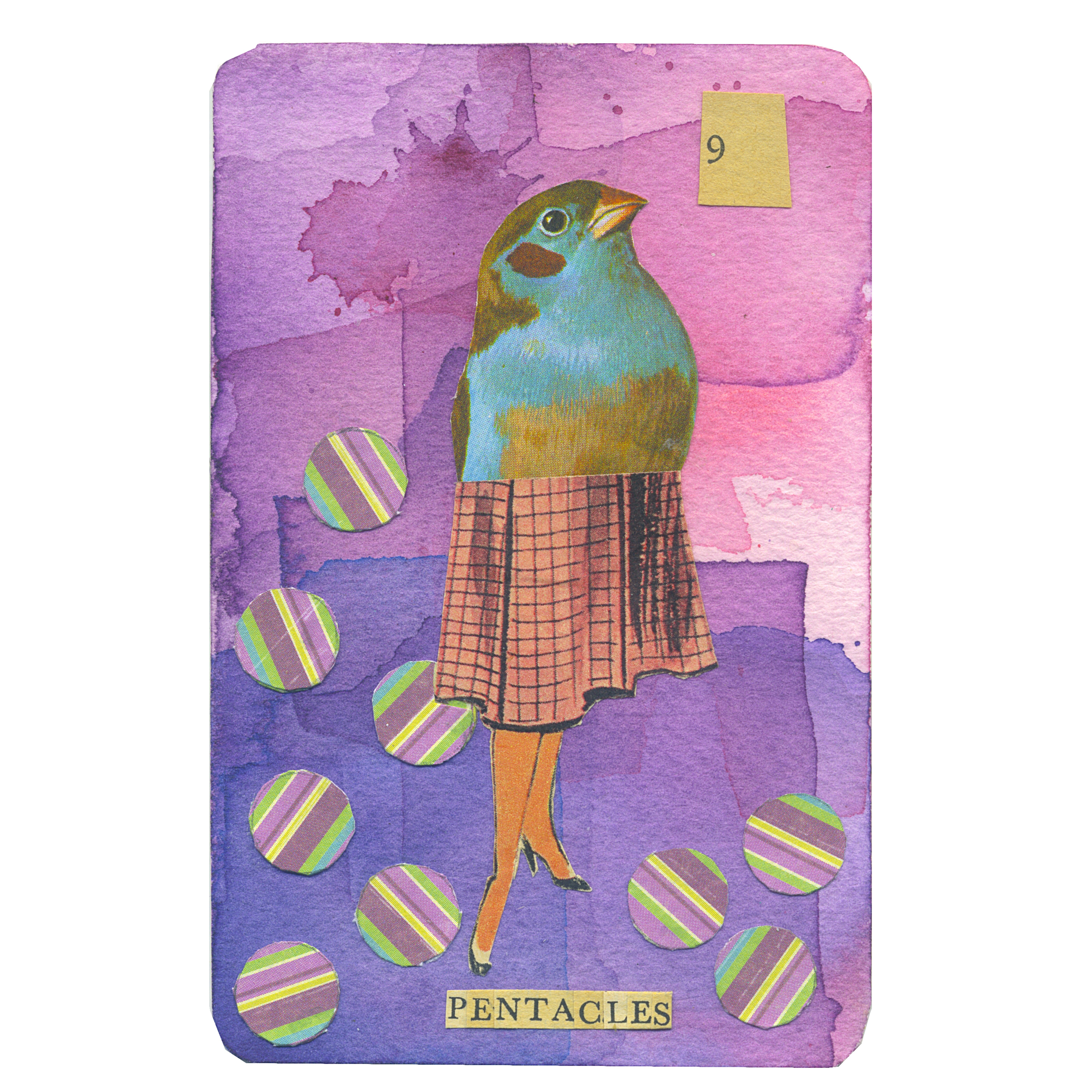 Upright Meanings:
Abundance
Relying on oneself
Solitary affluence
Maturity
Circumspection
Reversed Meanings:
Insecurity
Unwise decisions
Dishonest people
Guilt
Overindulgence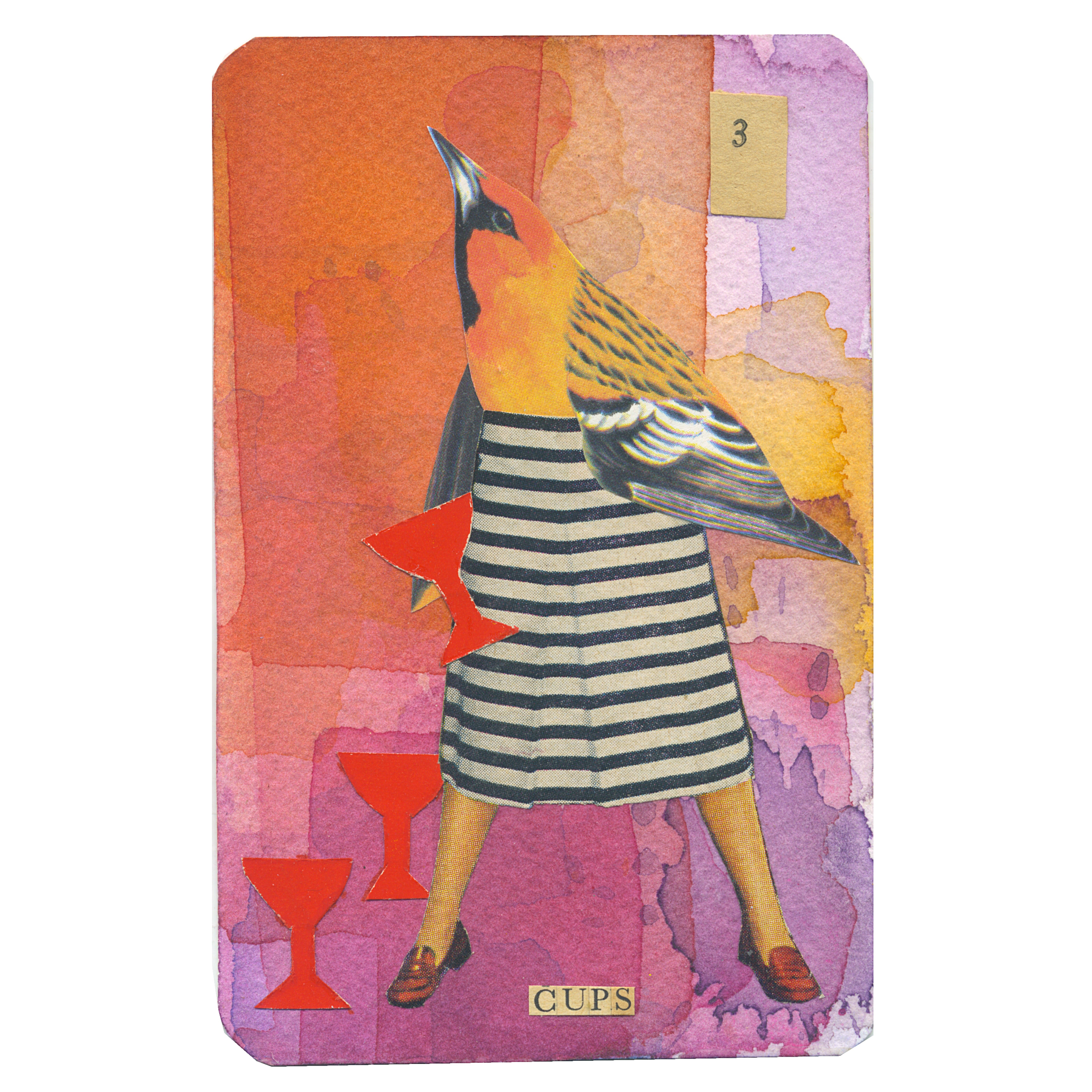 Upright Meanings:
Celebration
Entertainment
Having fun
Plenty for all
Recovery
Reversed Meanings:
A setback
An accident
Addiction
Alcoholism
Selfishness